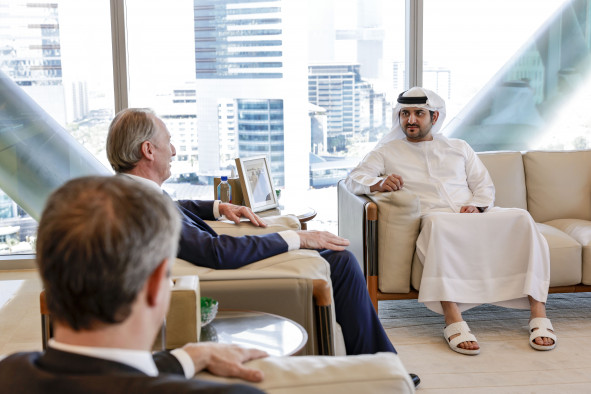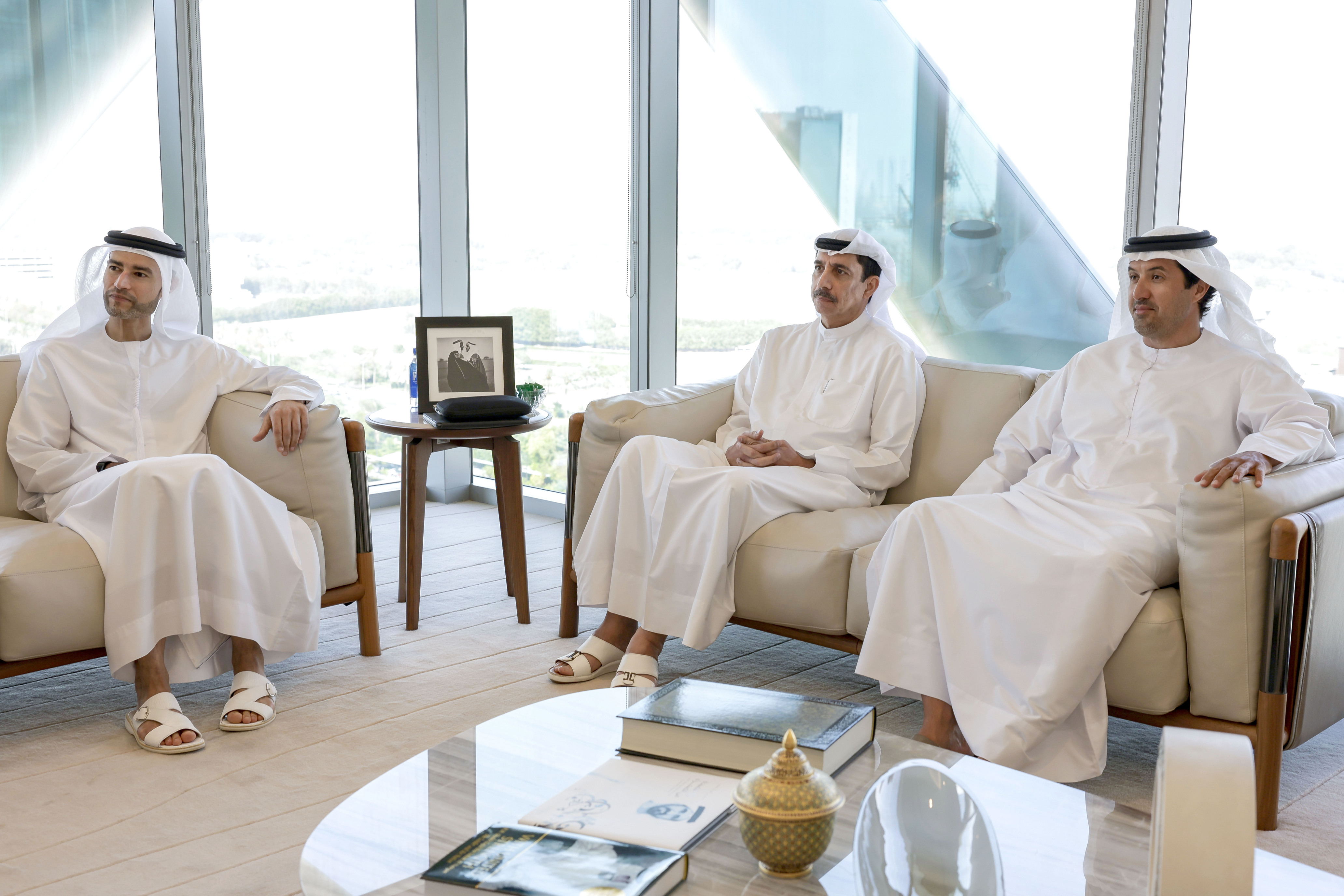 Maktoum bin Mohammed meets with Chairman and CEO of Morgan Stanley
H.H. Sheikh Maktoum bin Mohammed bin Rashid Al Maktoum, First Deputy Ruler of Dubai, Deputy Prime Minister and Minister of Finance of the UAE, and President of Dubai International Financial Centre (DIFC), met with James Gorman, Chairman and CEO of Morgan Stanley, a leading global investment bank and financial services company.
The meeting held at DIFC discussed opportunities emerging in the region and beyond that global financial industry players can tap out of Dubai by leveraging the city's infrastructure, growth-friendly policies and support services.
H.H. Sheikh Maktoum bin Mohammed said: "Dubai continues to enhance its business ecosystem to support global financial companies in delivering strong growth and innovation. By providing an enabling environment that rivals the best in the world, Dubai offers the ideal base for leading international financial service providers to grow their regional and worldwide businesses. As part of our strong commitment to forging public-private partnerships, we are keen to collaborate with industry majors like Morgan Stanley to not only consolidate Dubai's position as a global financial hub but also contribute to shaping a new future for the global financial services sector."
The Chairman of Morgan Stanley said that Dubai has gained the worldwide financial industry's trust as one of the most productive hubs for business growth and expansion. He further said that Dubai's exceptional infrastructure and pro-growth environment have been key factors in Morgan Stanley's success in the region.
The meeting was also attended by Mohamed bin Hadi Al Hussaini, Minister of State for Financial Affairs; Helal Almarri, Director General of Dubai's Department of Economy and Tourism; Essa Kazim, Governor of Dubai International Financial Centre; Hamed Ali, CEO of Nasdaq Dubai and Dubai Financial Market; and Daniel Simkowitz, Head of Investment Management, Co-Head of Firm Strategy and Execution, Morgan Stanley.
Morgan Stanley, which has been operating in the Middle East since the 1970s, opened its first regional office in 2006 at DIFC. The company's DIFC office offers its full product range and services of investment banking, investment management, fixed income and equities. The company recorded global net revenues of $53.7 billion in 2022. Morgan Stanley has a worldwide workforce of more than 80,000 in over 40 countries.