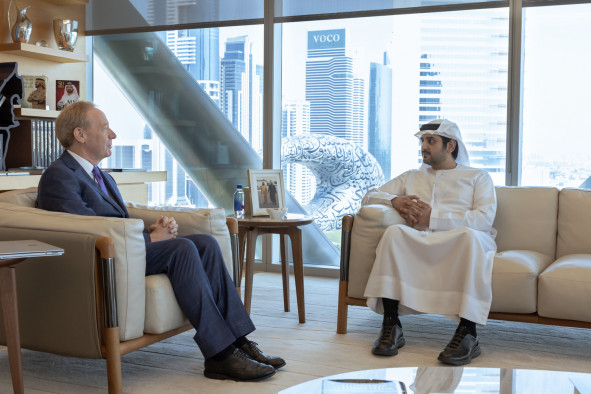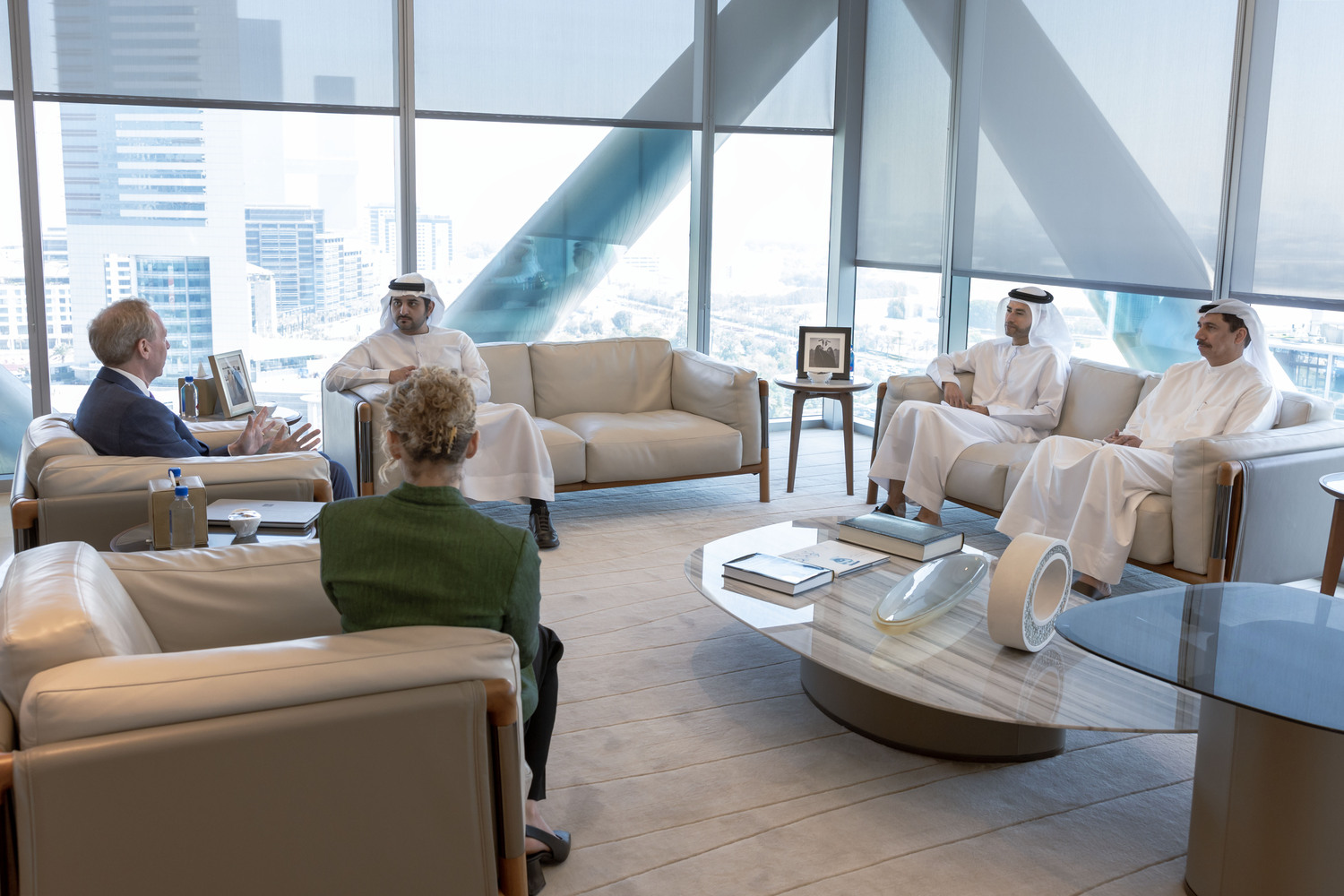 Maktoum bin Mohammed meets with Microsoft's Vice Chair and President
H.H. Sheikh Maktoum bin Mohammed bin Rashid Al Maktoum, Deputy Ruler of Dubai, Deputy Prime Minister and Minister of Finance of the UAE, and President of the Dubai International Financial Centre (DIFC), Tuesay met with Microsoft's Vice Chair and President, Brad Smith.
The meeting, which was held at DIFC, focused on bilateral collaboration between the UAE and Microsoft.
Sheikh Maktoum and Smith discussed exploring new opportunities for collaboration in the IT sector, which is a crucial industry for the UAE as the country transitions towards a digital working environment. Additionally, the meeting covered the ambitious objectives of the Dubai Economic Agenda D33, which aims to generate AED100 billion annually for the Dubai economy over the next 10 years through digital transformation.
The meeting delved into Microsoft's current operations at its headquarters located in Dubai Internet City, which covers the UAE and the wider region. Microsoft was one of the first companies to join Dubai Internet City when it was launched 20 years ago. The meeting also explored Microsoft's plans for future operations in the region, particularly in light of the rapid pace of digital transformations across the GCC and the increasing adoption of smart solutions in various sectors as part of comprehensive development efforts.
The meeting was attended by Mohamed bin Hadi Al Hussaini, Minister of State for Financial Affairs, Essa Kazim, Governor of the Dubai International Financial Centre, Malek Sultan Al Malek, Chairman of TECOM Group, and Saqr Binghalib, Executive Director of the Office of Artificial Intelligence, Digital Economy and Remote Work Applications in the UAE Government.